ECU Faculty Senate
Please join us for the October 3rd Faculty Senate meeting, via livestream. See the agenda for more details.
---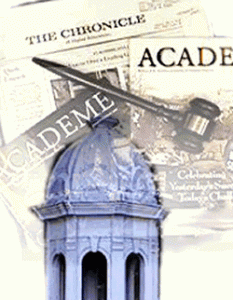 ECU maintains a strong, long-standing shared governance structure. The Faculty Senate has been the legislative, advisory and primary faculty governance body for faculty representation at ECU for over 50 years (pdf). This body provides the means by which faculty are able to fulfill their responsibilities with respect to academic and educational policies of ECU.
Please feel free to stop by the Faculty Senate office, located at 140 Rawl Annex anytime and/or contact an elected Faculty Officer with any questions or concerns that you may have.
The Faculty Senate represents all faculty of East Carolina University. It is comprised of faculty members elected by the general faculty and UNC Faculty Assembly Delegates and senior administrators who serve as ex-officio members with vote. The functions, duties, and privileges of the faculty and the Faculty Senate are detailed in the ECU Faculty Constitution (pdf), which is contained in the Faculty Manual (pdf), and exercised under the authority of the University Chancellor.
"Shared governance in an academic setting is a fragile balancing act that takes place between the administration of the university and its faculty. It is the attempt by the administration and the faculty to solve problems and implement policies in a manner that benefits all the constituencies of the university."
(Don Sexauer, Chair of the Faculty, Pieces of Eight, 1998)
---
---
We acknowledge the Tuscarora people, who are the traditional custodians of the land on which we work and live, and recognize their continuing connection to the land, water, and air that Greenville consumes. We pay respect to the eight state-recognized tribes of North Carolina; Coharie, Eastern Band of Cherokee, Haliwa-Saponi, Lumbee, Meherrin, Occaneechi Band of Saponi, Sappony, and Waccamaw-Siouan, all Nations, and their elders past, present, and emerging.